Kent County Prevention Coalition (KCPC)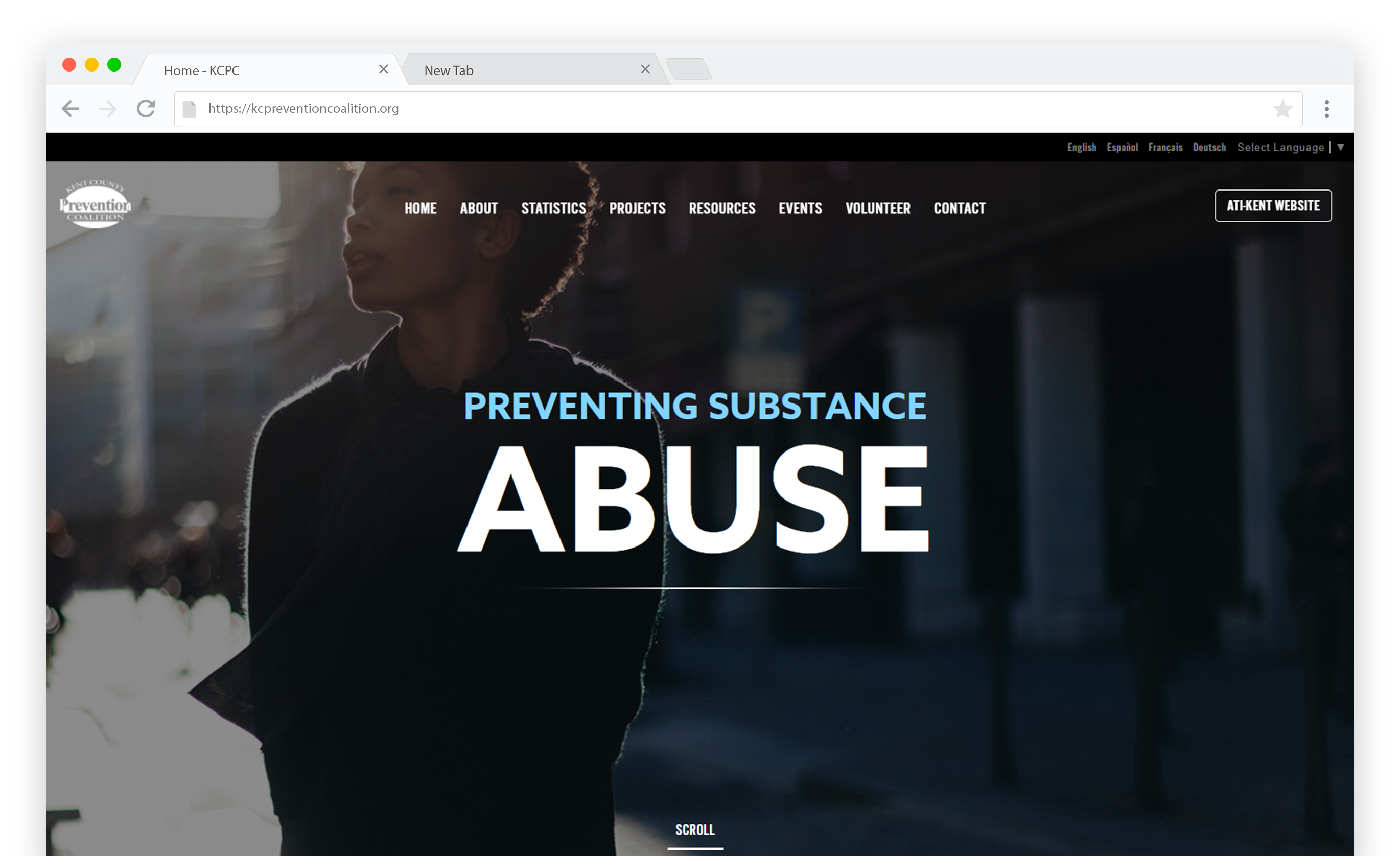 Who is Kent County Prevention Coalition (KCPC)?
Kent County Prevention Coalition (KCPC) is a division of Network180 who focuses on preventing the use and abuse of harmful substances for both adults and youth specifically within the Kent County community. Their goal is to hold the system accountable to outcomes and use data to develop strategies that best deliver resources to the community for the most impact.
KCPC wants to be seen as the experts in substance abuse prevention in the community and therefore be the primary source of information and data.
They have two audiences that they need to reach: adults and youth. Their primary audience is youth while also needing to reach parents and adults that regularly deal with youth.
Ultimately, two websites were developed. The KCPC website focuses on the adult audience by providing statistics, resources, events, and volunteer opportunities. A separate website was developed for youth, which is known as Above the Influence (ATI) Kent County.
With a lot of data, charts, and graphs making up a bulk of the site, they needed to adapt to the screen size the user was viewing. The charts and graphs respond and adjust as needed while still being legible.
Using responsive charts and graphs instead of using static images allows the ability of interactivity for more clarity. The user can hover over parts and pieces of a chart to get more specific information.
The main navigation could be quite lengthy at times, so to alleviate long scrolling on mobile, a full screen flyout menu was used instead of an accordion-style menu.
Standing the Test of Time
Did you know that I designed this website in 2015-2016? The original integrity of the site has held on very well, and it's still easy to use and read on all devices.